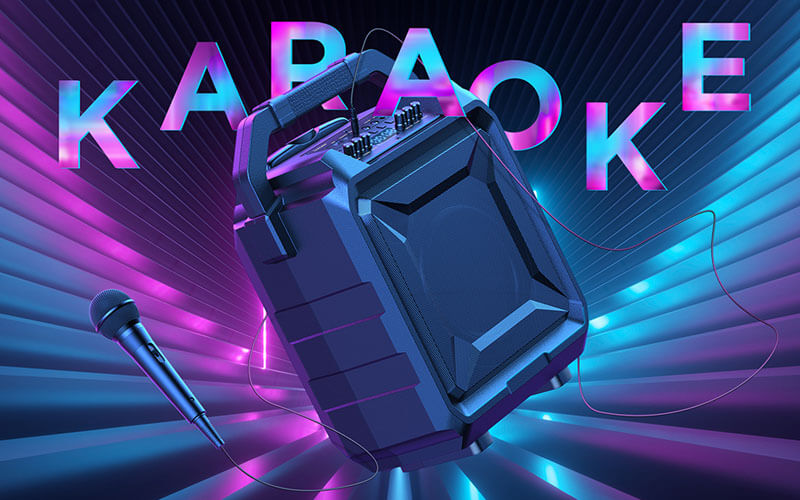 What is a PA System?
In short, a PA system is a public address syste.
Here's a brief rundown of what a PA system is:
A public address system used to project sounds from instruments, voices and other acoustic sources.
Comprises of microphones, mixers, amplifiers and loudspeakers.
Front of house (FOH) speakers point towards the audience, while monitors are directed to the performers.
A mixer adjusts EQ and effects. Either on stage or controlled by an audio engineer at a mixing desk.
Used everywhere from clubs and leisure centres to arenas and airports.
Different PA equipment will have different capabilities, features, and designs associated with each of these functions. Your specific needs will determine what you want out of each.
If you don't want to get too deeply into the nuts and bolts of PA equipment, you might want to consider one of our complete, live sound PA system packages that include everything you need to get up and running. If you're new to PA gear, Bomaker Lark PA01 can help you avoid the problems that can arise from mismatched PA components. And by purchasing bundled gear, you can save a lot of money.
All-in-one Modular PA Systems
For solo acts, duos and other smaller groups that play in venues lacking a built-in PA, a modular tower system can be a clean, simple way to get heard with a minimum of fuss.
The Bomaker Lark PA01  PA System is an excellent example.All-in-one reinforcement sound machine. 6 preset music modes -Outdoor, Indoor Party/Music /EQ adjustment, enjoy different music style no matter indoor party or outdoor music. Specially with customized 3'' wide-dispersion tweeter & 8'' woofer, delivers more mids for a fuller, richer, and louder sound when you in the noise environments. bomaker speaker brings you vibrant and lifelike sound.
Portability vs. Control
Traditional PA systems are made up of separate pieces of equipment for each individual function: a standalone mixing board, outboard signal processors, dedicated power amp(s), and a number of individual PA and monitor speaker cabinets. Such systems require considerable space to transport, store, and set up onstage.

If you need to transport your PA system frequently to different venues that have modest amplification needs and crowded performance spaces, there are portable, compact PA systems likely to meet those needs.
The Bomaker Lark PA01 is made with quality ABS material, more sturdy, durable, and texture. 12.4lb lightweight speaker, rugged enclosure with a built-in handle and smooth wheels, free your hand so you can take it anywhere you want, fixed speaker & easy going.
PA Power Amplifiers
One of the most important questions when it comes to PA systems is "How much power do I need?" This is a consideration when purchasing a power amp for the system. The power amp's job is to boost the low-level signals coming from the mixer and broadcast them through the speakers. How much power it produces is measured in watts. And you want to make sure you've got enough wattage to fill the venue without compromising the sound quality.

Exactly how many watts you need hinges on a number of variables. The most obvious of these is the performance location (room size, indoor/outdoor, acoustics). However, there are additional factors that complicate the issue. For instance, there is the efficiency of the speakers (i.e., how much sound the speakers produce per watt of power). There also is the concept of headroom (how much power it takes to handle peaks without distorting) and the desired volume level of the music.
The Bomaker Lark PA01's 500W PMPO power system utilizes the most advanced 3'' tweeter design for high frequencies 6Ohms, high sound but no distortion, it's is enough for setting up a sound system for a small party with 40-60 people. Specially customized 8" low-frequency speakers which are using plastic edges instead of paper edges, make the subwoofer is more flexible and lower. Enjoy sound with not distort the audio.
Tips & Tricks
Here are a handful of tips and tricks that will help you get the most out of your PA system:
When pairing speakers on each side of the stage, place them in an arc configuration to widen sound dispersion, allowing the speakers to act like a single cabinet with a greater coverage area.
Never use your elbow to coil cables as it will ultimately damage them. Gather them in a figure-8 shape instead.
Use cables with the right gauge wire. Find the minimum recommended conductor gauges below:
| | | |
| --- | --- | --- |
| Load | Less Than 100' | More Than 100' |
| 16 ohms | 16 gauge | 14 gauge |
| 8 ohms | 14 gauge | 12 gauge |
| 4 ohms | 12 gauge | 10 gauge |
Don't forget that the power amp is the last thing you turn on when powering up and the first thing you turn off when powering down your PA system. This prevents potential damage to connected equipment and subjecting your audience to noise.