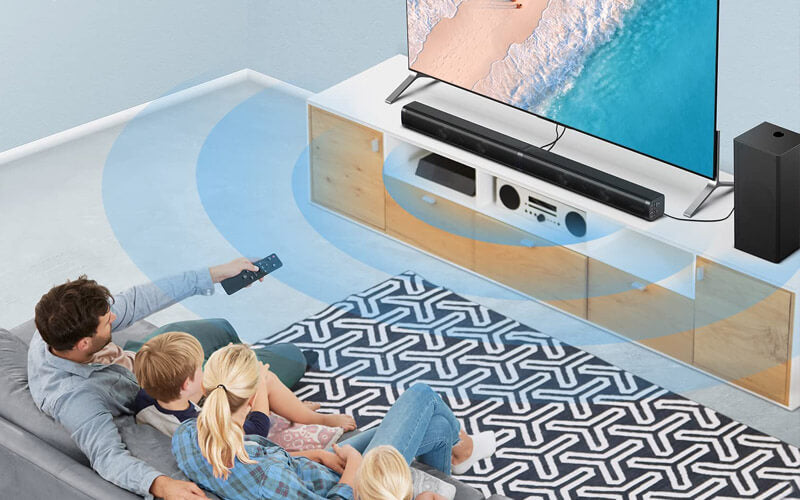 Summary
Bomaker, a brand that designs home theater products, has unveiled an affordable wireless soundbar Odine I in an attempt to reinvent the entry-level home audio.
BOSTON, MA- Jun. 3, 2019- Unlike world-class brands that have marketing budgets and higher-priced products, Bomaker, a home theater brand from Substanbo Inc.—the company behind ABOX and Trekpow— took a different approach and debuted a new wireless 2.0 channel soundbar, Odine I. With a price tag of $79.99 and excellent audio performance, Bomaker's Odline I reinvents the entry-level home audio.
While audiovisual technology is rapidly advancing, home theater systems have become largely popular in recent years. When it comes to audio systems, an all-in-one soundbar system is regarded as a convenient gadget that accurately creates high-pitched treble sounds for home theater use. Unfortunately, high-caliber soundbars are mostly available at high cost.
Bomaker Odine I is priced $79.99 as an entry-level soundbar, while offering great sound quality. It is built with durable, eco-friendly paint, 37-inch length slim design, 80-watt amplifiers. Odine I perform perfectly in 80-180KHZ range. Based on BASS and DSP technology, Bomaker has introduced 3D cinematic surround sound experience with Odine I and the company promises that it will be "filling your living room with sound for an immersive viewing experience". In addition to audio sound, this soundbar offers four different EQ modes including balance, bass, treble, and vocal to achieve a better experience under different circumstances.
As for connectivity, this wireless soundbar comes with a strong and reliable, Bluetooth signal, delivering a range of, up to 10 meters. Connections include USB, line in and Optical fiber input, compatible with most TVs from Samsung, Vizio, TCL, LG, Philips, Sony, etc.
Release Date and Price
Bomaker's Odine I will be available in black color from June 5, 2019, on Amazon and Bomaker website with a $79.99 price tag as mentioned above.
- Ends -
Source: Substanbo Inc.